Chelonian Research Foundation
Linnaeus Fund Awards
Chelonian Research Foundation
Linnaeus Fund
Funded Grant Awards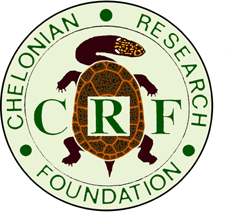 ---
1992–2011
20 Years of Annual Awards
118 Total Awards
$141,200 Total Disbursed

---
2011 — 2 awards
Lawver, Daniel R. 2011.
Fossil and modern turtle eggshell: testing the validity of eggshell characters in cladistics analyses.
Luiselli, Luca M. 2011.
Exploring the ecology and population biology of two possibly declining turtles, Cyclanorbis elegans and Cyclanorbis senegalensis in West-central Nigeria.
2010 — 3 awards
Parham, James F.; and Papenfuss, Theodore J. 2010.
Conservation genetics of Bahamian freshwater turtles.
Windmiller, Bryan. 2010.
Great Meadows Blanding's Turtle conservation project.
Gonzales Alvarez, Lucindo; and Rodriguez, Rutty B. 2010.
Ecology and distribution of Mesoclemmys vanderhaegei (Chelonia, Chelidae) in the Chiquitania of Santa Cruz – Bolivia.
2009 — 2 awards
Placyk, John S. 2009.
Conservation genetics of the North American box turtles (Terrapene sp.).
Reyes-Velasco, Jacobo; Iverson, John B.; and Flores-Villela, Oscar. 2009.
Surveys to evaluate the conservation status of several endemic Mexican kinosternid turtles.
2008 — 3 awards
Ismail, Niveen; Sanders, Robert W.; and Velinsky, David. 2008.
The impact of persistent organic pollutants on the diamondback terrapin: a bioindicator organism.
Masroor, Rafaqat. 2008.
Preliminary survey on the status of the Afghan tortoise Agrionemys (Testudo) horsfieldii (Gray, 1844) along western borders of Pakistan.
Kumar, K. Krishna; Raghavan, Rajeev; and Singh, Rohit. 2008.
Assessing the current status of the endangered Cochin forest cane turtle, Vijayachelys silvatica in Athirapally forests of Western Ghats (India) as a basis for developing a community based monitoring and conservation program.
---
2007 — 3 awards
Calder, Damny N.; and Wilson, Byron S. 2007.
Taxonomic and conservation status of the endemic Jamaican slider turtle, Trachemys terrapen.
Hilzinger, Nathanael; and Starkey, David. 2007.
Systematics and gene flow in the chicken turtle (Deirochelys reticularia).
Penaloza, Claudia; and Crowder, Larry. 2007.
Towards sustainable harvest of two Amazon River turtles in the Middle Orinoco, Venezuela.
---
2006 — 5 awards
Alcalde, Leandro; Derocco, Natacha N.; and Rosset, Sergio D. 2006.
Dietary aspects of three species of freshwater turtles in several environments at their austral limits of distribution.
Fong, Jonathan J.; and Chen, Tien-Hsi. 2006.
Identification and analysis of turtle hybrids from the wild in Taiwan.
Rioux Paquette, Sébastien. 2006.
Using molecular tools to evaluate several parameters of reproduction and demography in the endangered Malagasy radiated tortoise (Geochelone radiata): genetic characterization, effective population size and multiple paternity in the Andohahela National Park population.
Parham, James F. 2006.
Spectacular new fossil discoveries from Peru bear on the origins of modern sea turtles.
Anders, Ben. 2006.
Do Chinemys nigricans and/or Ocadia sinensis demonstrate TSD?
---
2005 — 6 awards
DROBENKOV, SERGEY M. 2005.
Mini-arribada in Emys orbicularis at the northern range limit: inventory and conservation of communal nesting places of the largest eastern Europe population.
SELMAN, WILL; KREISER, BRIAN; AND QUALLS, CARL. 2005.
Conservation genetics of the yellow-blotched map turtle (Emydidae: Graptemys flavimaculata).
LEYNAUD, GERARDO C.; AND HARO, JOSE GUSTAVO. 2005.
Population structure, activity, and feeding ecology in isolated populations of the freshwater turtle Hydromedusa tectifera Cope, 1869 in Cordoba Province, Argentina.
TUBERVILLE, TRACEY D.; AND NORTON, TERRY M. 2005.
Modeling extinction risk of native and translocated gopher tortoise populations: developing a decision tree for managing "at-risk" populations.
ENNEN, JOSHUA R.; KREISER, BRIAN; QUALLS, CARL; AND SELMAN, WILL. 2005.
Molecular comparison of Graptemys gibbonsi populations in the Pearl and Pascagoula Rivers.
GIRALDO, ALAN; AND CARR, JOHN L. 2005.
Ecology of the Chocoan wood turtle, Rhinoclemmys nasuta, in Pacific Colombia.
---
2004 — 5 awards
JENSEN, KAREN A. 2004.
Ecology and conservation of freshwater turtles in Loagan Bunut National Park, Malaysia.
GHAFFARI, HANYEH. 2004.
The distribution and status of the Mesopotamian softshell turtle (Rafetus euphraticus) in Iran.
MAGNONE, LARISA; CLAVIJO-BAQUET, SABRINA; AND ACHAVAL, FEDERICO. 2004.
Distribution and Biology of Phrynops williamsi, Rhodin and Mittermeier, 1983 in Uruguay.
AUER, MARKUS. 2004.
Status and distribution of tortoises (gen. Testudo) in Azerbaijan.
IBARRONDO, BONGGI. 2004.
Rote Snake-necked turtle (Chelodina mccordi Rhodin 1994): the Action Plan for its preservation.
---
2003 — 8 awards
ALACS, ERIKA ANNE. 2003.
Phylogeography, gene flow and wildlife forensics in long-necked turtles, Chelodina spp.
ARAKELYAN, MARINE; AND VAHAN, SEROBYAN. 2003.
The distribution of turtles in Armenia.
CLAVIJO-BAQUET, SABRINA; MAGNONE, LARISA; AND ACHAVAL, FEDERICO. 2003.
Conservation, feeding and reproductive habits of the freshwater turtle Phrynops williamsi (Rhodin & Mittermeier, 1983).
HONARVAR, SHAYA. 2003.
Reproductive success of the olive ridley (Lepidochelys olivacea) sea turtle and microbial activity of the nesting beach in Playa La Flor, Nicaragua.
JAMNICZKY, HEATHER. 2003.
A reappraisal of extinct and extant turtle phylogeny with emphasis on the development and evolution of the braincase and cranial circulation.
MYERS, ERIN. 2003.
The role of post-orbital color patterns variation in speciation, species identification, and sexual selction in the map turtle complex (genus: Graptemys).
PEREZ, MÉLANIE. 2003.
Species and conservation status of Testudo weissingeri Bour, 1985.
STONE, MATT. 2003.
Calcium regulation of turtles in relation to reproductive condition: a study of osteoporosis in a calcium-deficient tortoise (Gopherus berlandieri).
---
2002 — 12 awards
AMOROCHO, DIEGO. 2002.
Conservation genetics of nesting olive ridley marine turtles (Lepidochelys olivacea) in the Colombian Pacific.
CASTELLANO, CHRISTINA. 2002.
The ecology and conservation of the Madagascar spider tortoise (Pyxis arachnoides oblonga) at Cap Sainte Marie Special Reserve.
FORD, DAWN. 2002.
The sublethal physiological effects of multiple stressors on the energy acquisition and allocation patterns of the diamondback terrapin.
HOWETH, JENNIFER G.; AND HENDRICKSON, DEAN A. 2002.
Effects of habitat loss on Terrapene coahuila (Emydidae): investigating the interplay of range contraction, genetics, and phenotypic asymmetry.
HØYBYE-MORTENSEN, KLAUS. 2002.
The tortoise Manouria emys emys: behaviour and habitat in the wild.
KAHN, PAULA F. 2002.
Gopher tortoise (Gopherus polyphemus) relocation: effects on stress, immunocompetence, and reproduction.
LE, MINH DUC. 2002.
Phylogenetic relationships and biogeography of the genus Rhinoclemmys Fitzinger (Testudines: Bataguridae).
LUISELLI, LUCA. 2002.
Oil industry development and freshwater turtle conservation: Phase II. Assessing the oviposition site selection in turtle species from pristine and oil polluted habitats in the Niger Delta, Nigeria.
MCGAUGH, SUZANNE E. 2002.
Introgression effects of Emory's softshell (Apalone spinifera emoryi) on genetic structure of Apalone ater populations in Cuatro Ciénegas, Coahuila, Mexico.
NOVAK, RICHARD. 2002.
Microphylogeography of the river cooter (Pseudemys concinna) and the yellow-bellied pond slider (Trachemys scripta).
STRONG, JOEL N. 2002.
Seed dispersal and the ecological impacts of harvesting Geochelone carbonaria and Geochelone denticulata in northwestern Brazil.
WALLACE, BRYAN P.; AND SPOTILA, JAMES R. 2002.
The thermal properties of leatherback turtle (Dermochelys coriacea) peripheral tissue.
---
2001 — 10 awards
ATTUM, OMAR. 2001.
Conservation of the endangered Egyptian tortoise, Testudo kleinmanni.
CHANG, NANCY; AND BOOTH, DAVID. 2001.
Habitat use, ranges sizes, activity and movement patterns in remnant freshwater turtle populations inhabiting coastal lowland creeks of south-east Queensland, Australia: Chelodina expansa, Elseya latisternum, and Emydura signata.
FONG, JONATHAN J.; AND SHI, HAITAO. 2001.
The genetic diversity and phylogenetic relationships of Mauremys mutica based on known locality and turtle farm specimens.
KUO, CHIH-HORNG; AND JANZEN, FREDRIC. 2001.
Pedigree analysis in natural populations.
LIGON, DAY B. 2001.
Conservation of the alligator snapping turtle (Macroclemys temminckii): evaluating the effects of incubation temperature on a headstart program in southeastern Oklahoma.
LOEHR, VICTOR; AND SCHMIDT, FABIAN. 2001.
Population dynamics, diet, activity and reproduction of the southern speckled padloper (Homopus signatus cafer).
LUISELLI, LUCA. 2001.
Freshwater turtle community ecology and oil industry: investigating the effects of oil pollution on the abundance, complexity and functioning of turtle communities in a oil-highly-productive are of tropical Africa (Niger, Delta, Nigeria).
PEARSE, DEVON E.; AND SITES, JACK W., JR. 2001.
Metapopulation structure and genetic variability in the tortuga arrau (Podocnemis expansa) in the Orinoco basin.
ROSENBAUM, PETER A.; AND ZAMUDIO, Kelly R. 2001.
Genetic variation in the federally threatened bog turtle (Clemmys muhlenbergii).
SPINKS, PHILLIP Q.; AND SHAFFER, H. BRADLEY. 2001.
Hybridization in geoemydid turtles: are several recently-described species of geoemydids hybrids?
---
2000 — 7 awards
FORDHAM, DAMIEN. 2000.
The impact Aboriginal harvest has on populations of the northern long-necked turtle, Chelodina rugosa.
LAHANAS, PETER N.; AND ORDOÑEZ, CRISTINA. 2000.
Sources of marine turtle mortality in the Bocas del Toro Archipelago, Panama.
LUBCKE, GLEN M.; AND WILSON, DAWN S. 2000.
A comparison of movements, habitat use, and mortality rates in the western pond turtle (Clemmys marmorata marmorata) at two different study sites within Butte Co., California.
LUISELLI, LUCA. 2000.
Conservation ecology of the threatened forest tortoises (genus Kinixys) in the Niger Delta, Nigeria: Phase 2. Population characteristics in areas under "traditional" conservation by religious beliefs.
PARHAM, JAMES FORD; SHI HAITAO; AND PAPENFUSS, THEODORE J. 2000.
A study of turtle breeding facilities in Hainan Province and their implications for the conservation and systematics of Chinese turtles.
SCHWARTZ, TONIA S.; AND KARL, STEPHEN A. 2000.
Population genetics of the gopher tortoise (Gopherus polyphemus) in Florida.
SPINKS, PHILLIP Q.; AND SHAFFER, H. BRADLEY. 2000.
Molecular phylogeography of the western pond turtle (Clemmys marmorata) revisited.
---
1999 — 11 awards
BOUCHARD, SARAH; AND BJORNDAL, KAREN A. 1999.
Diet selection in the slider turtle, Trachemys scripta: ontogenetic shifts and associative effects between plant and animal diet items.
CONWAY, KRISTEN. 1999.
Podocnemis expansa and P. unifilis as protein resources: locally-based use and potential conservation in the Department of Santa Cruz, Bolivia.
CUNNINGHAM, JESSICA. 1999.
A population genetic and phylogenetic study on South African Testudinidae with emphasis on the Psammobates group.
GEROSA, GUIDO. 1999.
Pilot project to establish the Phang Nga focal point for sea turtle conservation at Phra Thong Island, Thailand.
HOLLOWAY, ROHAN. 1999.
Trade of freshwater turtles in Cambodia.
LEUTERITZ, THOMAS E.J. 1999.
Distribution, status, and biology of the radiated tortoise, Geochelone radiata (Shaw, 1802) in south west Madagascar (second field season).
LUISELLI, LUCA. 1999.
Assessing the impact of human hunting activities on the free-ranging populations of the threatened forest tortoises (genus Kinixys) in the Niger Delta, Nigeria.
PERÄLÄ, JARMO. 1999.
Evolutionary relationships and taxonomic revision of Testudo (Chelonia: Testudinidae).
REDFEARN, ERIN C. 1999.
Anaerobic metabolism during nest emergence in leatherback sea turtle hatchlings.
SARKER, SOHRAB UDDIN. 1999.
Investigation and protection of eggs, young and adult female sea turtles during breeding season along Bangladesh coast.
TRAUTH, STANLEY E.; AND JOHNSON, RONALD L. 1999.
Demography, genetic structure, and identification of reproductive fidelity in the alligator snapping turtle (Macroclemys temminckii) from Arkansas.
---
1998 — 10 awards
BOWNE, DAVID R. 1998.
Terrestrial movement and subsequent effects on population dynamics of Chrysemys picta picta (eastern painted turtle).
BROPHY, TIMOTHY R. 1998.
Geographic variation in two southeast Asian batagurids, Malayemys subtrijuga (Schlegel and Müller, 1844) and Notochelys platynota (Gray, 1834).
FORMIA, ANGELA. 1998.
Population and genetic structure of the green turtle (Chelonia mydas) in the Gulf of Guinea, West Africa: implications for management and conservation.
GARCIA, GERARDO; KUCHLING, GERALD; AND FEISTNER, ANNA T.C. 1998.
Effects of incubation temperature on sex, growth rate and survivorship in the Madagascan side-necked turtle Erymnochelys madagascariensis.
JOHNSON, STEVE A. 1998.
Gaps in a solid foundation: shell kinesis in the Testudines.
LEUTERITZ, THOMAS E. 1998.
Distribution, status, and biology of the radiated tortoise Geochelone radiata (Shaw, 1802) in south west Madagascar.
LITZGUS, JACQUELINE D. 1998.
Latitudinal variation in life history of the spotted turtle (Clemmys guttata): the southern extreme.
MILLER, JULIE K.; AND SCOTT, J. MICHAEL. 1998.
Demography of a population of three-toed box turtles (Terrapene carolina triunguis) across a 35 year period of landscape transformation and habitat fragmentation.
PEDRONO, MIGUEL; AND SAROVY, AUGUSTIN. 1998.
Trial release of the world's rarest tortoise (Geochelone yniphora) in Madagascar.
STARBIRD, CHRISTOPHER. 1998.
Leatherback sea turtle (Dermochelys coriacea) dive and foraging behavior around Kei Kecil Island, Indonesia.
---
1997 — 7 awards
BOYKIN, C. SCOTT. 1997.
Nesting ecology of the Florida softshell (Apalone ferox) at Lake Maggiore, Pinellas County, Florida.
BUHLMANN, KURT A.; KERR, RHEMA; AND TUBERVILLE, TRACEY D. 1997.
A proposal to investigate distribution, population size structure, and effects of harvesting in the Jamaican slider turtle Trachemys terrapen.
CAMPBELL, CATHI L. 1997.
Population dynamics of green turtles in Caribbean Nicaragua and the impact of a marine turtle fishery.
FELDMAN, CHRISTOFFER R. 1997.
Phylogenetic relationships of Testudinidae with emphasis on Geochelone Fitzinger, 1835.
NELSON, RYAN E.; AND FITZGERALD, LEE A. 1997.
The role of temperature in activity and habitat use in a large aquatic turtle, Macroclemys temmincki.
PRESTI, STEPHANIE. 1997.
Mercury concentration in the scutes of black sea turtles, Chelonia mydas agassizii, in the Gulf of California.
STANDING, K. LORRAINE. 1997.
Reproduction and nest success of Blanding's turtle (Emydoidea blandingii) in Nova Scotia: management guidelines for the recovery of a threatened population.
---
1996 — 7 awards
AKRE, THOMAS S.B. 1996.
The ecology of the wood turtle (Clemmys insculpta) in northern Virginia.
DRESLIK, MICHAEL J. 1996.
Reproductive ecology, home range and dispersal of the river cooter, Pseudemys concinna, in Illinois.
JACKSON, DALE R. 1996.
Proposal to survey the distributional "gap" in the Florida range of Pseudemys concinna.
LEUTERITZ, THOMAS E. 1996.
The reproductive biology and conservation of the African spurred tortoise Geochelone sulcata (Miller, 1779) in Sénégal.
LINDEMAN, PETER V. 1996.
Diet and reproductive biology of the Texas map turtle, Graptemys versa, on the Upper Llano River in 1949.
TASKAVAK, ERTAN; AND REIMANN, MICHAEL. 1996.
Conservation project to save the future of the species Rafetus euphraticus at the Euphrates River in southeastern Turkey.
TUCKER, ANTON D.; AND BRODERICK, DAMIEN. 1996.
Age estimation of Eretmochelys imbricata via sclerochronology of carapacial scutes.
---
1995 — 5 awards
CASARES, MIGUEL; AND SCHRAMM, BEATRIX. 1995.
Study of the reproductive cycle of male and female giant tortoises (Geochelone elephantopus) on the Galápagos Islands by fecal steroid analysis and ultrasound scanning.
GERLACH, JUSTIN; AND CANNING, K. LAURA. 1995.
Identification of surviving Seychelles giant tortoises (Dipsochelys resurrecta).
PERESHKOLNIK, SOLOMON L. 1995.
Monitoring of the threatened subspecies Testudo graeca nikolskii along the northwestern Caucasus Black Sea Coast.
STARBIRD, CHRISTOPHER H.; AND SUAREZ, ALEXIS. 1995.
Establishing an environmental awareness program in the Kei Islands, Indonesia. San Jose, California.
WILSON, DAWN S.; WILGA, CHERYL A.; AND KARL, STEPHEN A. 1995.
Assessing genetic isolation in the striped mud turtle, Kinosternon baurii, using mtDNA.
---
1994 — 4 awards
DOODY, J. SEAN. 1994.
A field test of the effect of incubation environment on hatchling performance of softshell turtles (Apalone spinifera).
FINKLER, MICHAEL S. 1994.
Impact of egg content on post-hatching size, body composition and performance in the common snapping turtle (Chelydra serpentina).
LINDEMAN, PETER V. 1994.
Habitat associations of five Graptemys, including two Federally listed species.
POSKIN, RICHARD D.; AND MOLL, EDWARD O. 1994.
Systematics of the false map turtles in Illinois: the Graptemys pseudogeographica (Gray, 1831) complex.
---
1993 — 4 awards
BOUCHER, TIMOTHY P. 1993.
Relationships between temperature and rainfall in the timing of spring emergence in the eastern box turtle (Terrapene carolina carolina).
GRAHAM, TERRY E. 1993.
An analysis of navigational cues and terrestrial migration of the eastern long-necked turtle, Chelodina longicollis, from Jervis Bay territory, coastal New South Wales, Australia.
WILSON, DAWN S. 1993.
Nesting ecology of the striped mud turtle, Kinosternon baurii, in a central Florida population.
WINOKUR, ROBERT M. 1993.
Morphology and histology of the digestive system of the threatened desert tortoise (Gopherus agassizi) with comparisons to other terrestrial chelonians.
---
1992 — 4 awards
FRYE, SHEILA E. 1992.
The ecology and natural history of the wood turtle (Clemmys insculpta) in southern New Hampshire.
JANZEN, FREDRIC J. 1992.
Molecular systematics and evolution of sex-determining mechanisms in marsh turtles (Clemmys).
PERILLO, KATHY. 1992.
Seasonal movements and habitat preference of spotted turtles (Clemmys guttata) in southern New England.
WEBB, ROBERT G. 1992.
Geographic variation in the giant softshell turtle, Pelochelys bibroni (Owen).
---